Credit Union Intranet by Credit Union People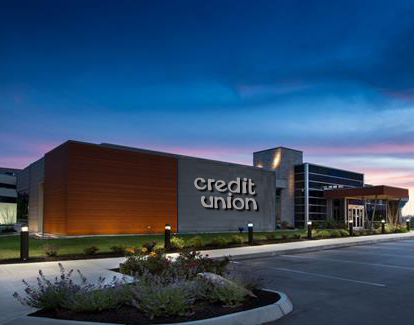 SimplifyIT was founded by veterans of the credit union industry. Our employees have had experience in the branches on the frontline, and in electronic services and information technology.

We know intranets for credit unions.

So we don't just serve our credit union clients: our experience flavors our understanding of processes, and the way information is distributed and disseminated through the software.

In other words, we've had firsthand experience with really bad intranets to measure up against a great one (ours!).

Credit unions love our intranet. It's beautiful, simple, fun and efficient, and those are key ingredients for buy-in. Employees don't want to be overwhelmed with lists and complexity, they just want something simple and fast. Throw in some beauty and fun, and you've got true buy-in.
Not only do our employees have working experience with credit unions, our CU clients have helped build our intranet with feedback and enhancement suggestions.
Check out some features
, or
view a demo.
Internal Communications
Email is a mess these days, and definitely not the most efficient way to communicate. What your credit union needs is a centralized portal, where information is tailored to each individual (defined by credit union titles, departments, or whatever makes sense for your organization).
Compliance and Auditing
Record new credit union policy acknowledgements, track access to applications and physical resources, and track/collect devices issued by the credit union.
Procedures and Documents
Remember when the public drive was a perfectly-manicured landscape of files and folders, so easy to navigate?
We don't, either.
Instant - yes,
instant
- access to the credit union's processes and procedures will translate as better member service. Plus you create a folder-like structure for those giant sets of knowledge and documents.
Forms
Yes, those already-created, fillable PDFs can be delivered on the intranet. But you can also create custom electronic forms that create requests that can be routed, tracked, approved, etc.
Click here
to find out more about
electronic forms
.
Vendor Management
Credit Union Reviews
"SimplifyIT = awesome service, easy to use, gamechanger for our company."
• Cami @ Credit Union in Louisiana
Click here
for more reviews from CUs.
Credit Unions
SimplifyIT
2021-08-05T19:08:21+00:00